Compass acquires Pacific Union International
While the summer is usually pretty slow in the world of real estate, we got some exciting (and surprising) news that Compass was acquiring our brokerage, Pacific Union International. The deal has not yet closed but it should give our combined companies a formidable share of the Bay Area market.
 What does this mean for me or my clients? Initially, I DON'T THINK much will change. Clients will still interact with me in the same way. Compass has billed itself as a technology company that's in the real estate business. If they can deliver on the promise of smoothly incorporating all the tools I use on a daily basis into one platform instead of the 6-10 tools I currently use, then I'll be exstatic (and shocked)!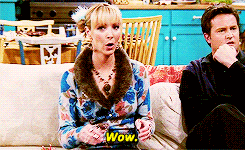 If you have any questions about the deal or what it means to you, let me know. 
Please reload